The common key to success
The success of LucaNet is also the success of our many partnerships. These range from leading ERP vendors to renowned auditing and consulting firms and established technology companies. For us, partners are the key to sustainable success. With more than 3,000 customers in more than 50 countries, we know how important and crucial partners are for expanding our market reach.
Together with our partners, our goal is to meet even the most complex customer requirements. We stand for more than just our promise to simplify the preparation of financial statements, financial planning, reporting, and data management. Our mission is to always find the smartest solutions. By finance professionals, for finance professionals. Always working together as equals. We're committed to putting ourselves under the microscope and questioning the status quo. We don't develop applications; we create user experiences.
With the LucaNet partner program, you increase the added value for your existing customers and are also able to tap into new customer groups. Your extended product range opens up completely new sales opportunities. You will receive competent support from us so that you can achieve optimum results. Not just in the realm of consulting, but also for questions concerning sales and marketing!
Some of our partners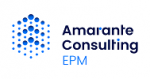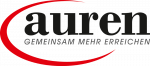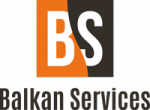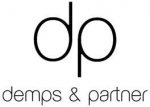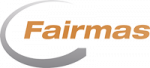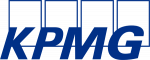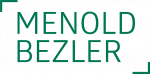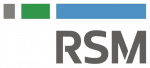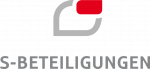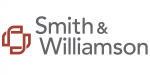 Partner voices: Advantages of LucaNet

We want to deliver everything to our financial controlling customers from a single source. With its modules for consolidation, planning, analysis and reporting, which can be combined as desired, LucaNet represents the perfect solution. The software has also enabled us to support and advise our customers in the areas of electronic reporting to the German tax authority, data collection and validation. In short, we can only recommend collaboration with LucaNet. Our relationship now spans many years, and has always been characterised by integrity, equality and reliability.

Over the course of my long professional career working in controlling and accounting for large international groups, I have seen a lot of different reporting systems. When I first came across LucaNet, I was quickly impressed by the tool. I now help companies to implement and use the LucaNet software. There's always room for improvement and creative design options in reporting.

The requirements for speed and quality in controlling and account are becoming increasingly demanding. As such, companies need outstanding processes and systems to arm them for the future. Traditional, long-established IT solutions are no longer able to meet modern demands. LucaNet has been providing its superb solution for the fields of planning, consolidation and reporting for many years now, re-defining the concept of user-friendliness in this sector. That is why we are always happy to install this solution for our customers as part of their optimisation projects.

For HAYNE, it is essential that every partner shares our ethos in terms of quality and punctual delivery. Every partnership must represent a meaningful addition to our range in the field of financial performance management. HAYNE thoroughly examined what LucaNet has achieved so far, and also the functionalities, performance and future development plans it had to offer. We were impressed by what we saw. We look forward to a long and successful business relationship.

LucaNet won us over in its application as a sophisticated software solution for business intelligence in the field of accounting. The various modules meet all of our customers' needs within a unitary system: from integrated financial planning and reliable consolidation to comprehensive reporting and analysis options. That's why we decided to partner with LucaNet AG – and we've been successful since becoming one of its very first partners, back in 2004.
As specialists in controlling and business intelligence solutions, we only recommend software tools that are absolutely reliable, technically innovative and that meet our customers' individual requirements and desires. LucaNet has enabled us to deliver high-quality consultation in the areas of reporting, planning, analysis, consolidation and consolidated financial statements. We have successfully realised countless projects thanks to our many years of excellent partnership with LucaNet – with professionalism and expertise.
Integration into an existing systems landscape
How can I integrate LucaNet into my systems landscape properly? This is one of the most frequently asked questions that Alexander Paul, partner at PKF München, is asked at presentations. Find out how LucaNet meets this challenge and what makes the partnership with LucaNet so successful.
Reliable information instead of faulty Excel sheets
Mathias Dörig, Advisory Manager at PricewaterhouseCoopers in Switzerland, advises companies in the area of Financial Performance Management. Many of his customers are caught up in time-consuming and error-prone data preparation. Find out how LucaNet supports its customers in this area and makes their work easier.
Customization in a breeze
Christian Estermaier from KPMG heads the LucaNet Center of Excellence. Here, he describes how he witnesses his customers' encounters with LucaNet, where the simple customization of the software, in particular, is deemed as a real crowd-pleaser.